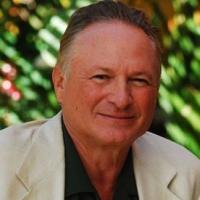 The Power of Twelve
Published by BenBella Books
The year 2012 didn't mark the end of civilization as many had mistakenly predicted. Rather, it marked a turning point in human consciousness, a shift toward a more humanistic, less violent existence.

But not if Arnold Wheeler can help it.

Arnold is The Grand Light and Keeper of the Code of the Illuminati, which quietly and covertly control every major development on Earth. He is quite aware of the universal shift in consciousness predicted by the Mayans long ago. With this shift, humanity has the opportunity, for the first time, to reach its full potential. Except the Illuminati have other plans.

William Gladstone, author of the bestselling The Twelve, takes readers on a roller coaster adventure that features George W. Bush, alternate earths, and the real meaning of the upcoming 26,000-year Mayan cycle.

Part science-fiction, part philosophical exploration, The Power of Twelve will keep readers turning the pages, discovering the very nature of existence. The problems keep mounting. The clock keeps ticking. And by the end, readers will be wondering what is real, what is not, and how they can prepare their own lives for a world that is so rapidly changing.

---
"
The Power of Twelve
is a hilarious send-up of politics and those who believe in conspiracy theories. Yet within the humor there is much wisdom. This is a fun read that will change the way you think about the future."
—Thom Hartmann, Host of "The Thom Hartmann Program" and author of the New York Times bestseller Last Hours of Ancient Sunlight
"A real page turner. If you want to laugh while getting in touch with deep truth, read
The Power of Twelve
. A quick read with the right heroine at the right time."
—Victor Villasenor, New York Times bestselling author of Rain of Gold
"A wonderful love story. A great page turner and whodunit. A Roddenberry science fiction romp. An
Alice in Wonderland
fantasy ingeniously imagined, a buoyant outlook on the future of life for those who want to seize it. Well done!"
—Gene Schwartz, Editor at Large, ForeWord Reviews
Hardcover | 224 pages | $19.95 USD | 6.2 x 1 x 9 inches | 978-1937856915 | October 1, 2013